The Early Years
Katie sat on her first pony at five years old and learnt many of the kicks and tricks from her first pony, Orange Pippin. She joined the Pony Club at an early age, and had show ponies that competed at the County Shows. Katie first competed at the Horse of the Year Show at 10 years old and has competed there every year since, winning on:
Hacks
Hunters
Ladies Hunters (sidesaddle)
Small Hunters
Riding Horses
Coloured Horses (hogged and plaited)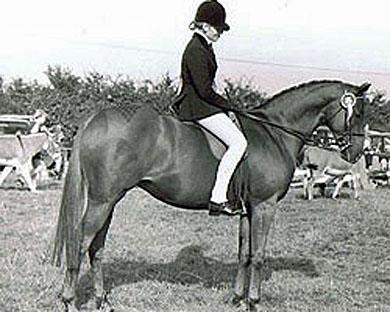 Katie aged 15, riding her parents Rosvean Wedding Guest, a 14.2 Show Pony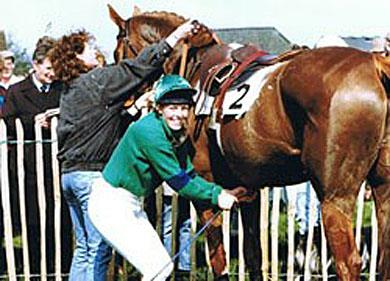 Katie in the unsaddling enclosure at Marks Tey Point-to-Point
Katie first hunted when she was seven years old and has continued to follow hounds ever since. She was awarded her hunt buttons when she was seventeen years old, the same year she won my first Point-to-Point race. At that time, Katie's father was a Permit Holder and Katie trained all the racehorses for the track. The family ran horses in Point to Points and National Hunt races including races at Aintree and Cheltenham; a very exciting time.
Katie evented and trained horses to Intermediate Level for seven years, along with showing Hacks, Cobs, Hunters, Riding Horses and Arabs at County Level, but with more clients wanting to show horses, her eventers then joined the Working Hunters and as a yard they concentrated on the show scene.
Showing
Katie has been extremely honoured to ride and produce for HM the Queen for a number of years and has several young horses in to produce. Barber Shop is also at Collins Farm and has won many Retraining of Racehorses (ROR) classes; now in his retirement, Barbour Shop makes a number "guest" appearances throughout the year, up and down the country.
Katie was very proud to ride Azarax, who won the Supreme Horse Championship at the Royal Show in 2010 and then the following year Dunbeacon won the:
Lightweight Hunter Class at HOYS
Ladies Hunter Side Saddle at HOYS
Supreme Horse at HOYS
and the following year he again took the Royal Windsor Hunter Championship and
also went Supreme at the RIHS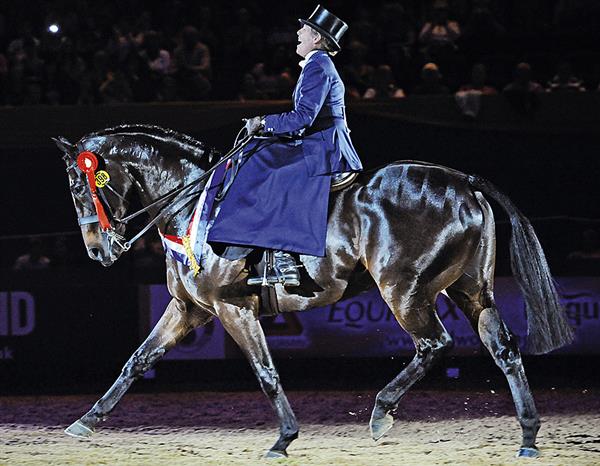 Dunbeacon - Supreme HOYS 2011
......and Katie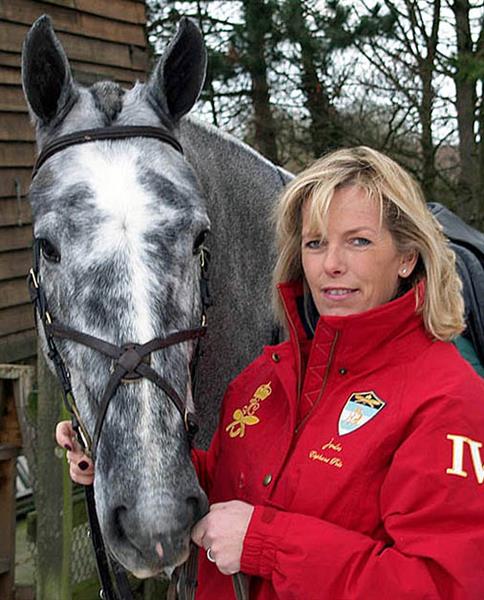 judges around the world including Ireland, South Africa, Australia and New Zealand and has been on English Judegs Panels from the age of twenty one.


is a columnist for Horse and Hound and features regularly in many other publications.


has published her second book on showing, with the assistance of Carolyn Henderson; this second hard cover book is now available to purchase.


is an Accredited trainer with the British Horse Society, the British Show Pony Society and Ponies (UK).


gives lecture demonstrations, clinics and also gives talks for the Retaining of Racehorses.