Names

​: Mum & Dad
​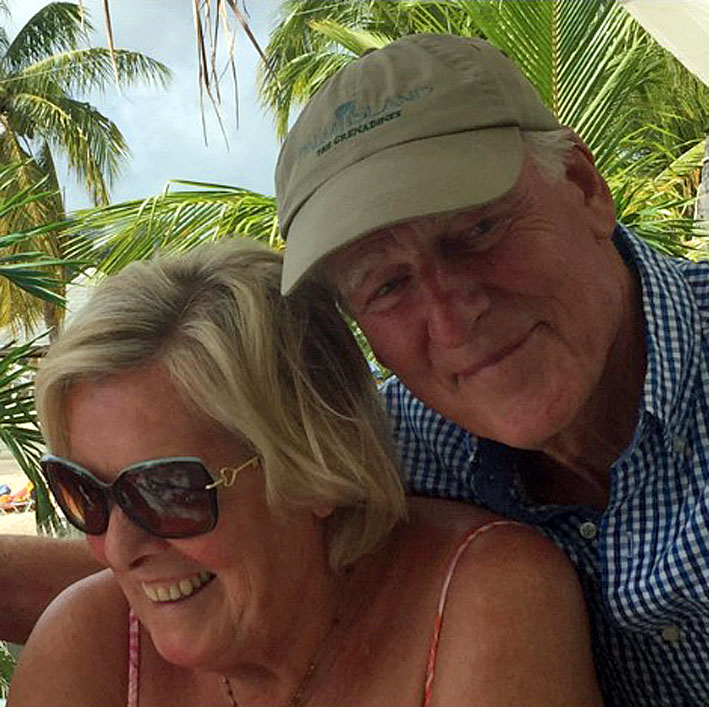 The backbone of the team, they have supported and assisted me since the start of my riding career. Dad with his huge knowledge of horses and skill in spotting a future star, he also carries the grooming bag and has a large female following on show days. Mum is the first one on the yard at 06:00am to mix the early morning feeds, she is also responsible for feeding the team on show days, dressing me, organising all of the show entries. In addition, Mum still finds time to groom the horses on her yard every afternoon and also looks after our dogs when we're away.
Name:

​ Ellie Greenhalgh
​
Title:

Head Groom


From:

Lancashire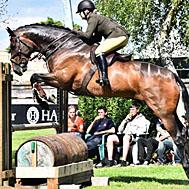 Ellie has worked for Katie for two years and is now starting her third season with the Team. Over the last two years, Ellie has had some amazing opportunities to ride in the ring at shows, including Royal Windsor, Royal Three Counties, The Hickstead Derby Meeting and many more, both flat and jumping. Before working for Katie, Ellie worked as a Freelance Equine Service, where she mainly focused on Dressage yards. In her spare time, Ellie loves to ski.
Name:

Amber Clark
​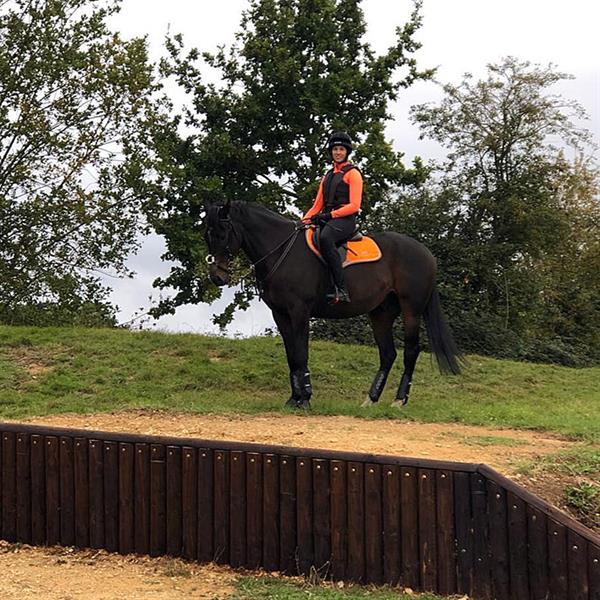 ​Amber is a new member to the team and it will also be her first ever season in showing. Amber has come from an eventing/showjumping background working with some of the top GB riders across the UK, grooming both nationally and internationally across the world; Amber has also competed her own horse up to 1* in British Eventing. Amber is very excited to learn a completely new discipline as a groom and also to improve her riding ability and posture (with a little help of no stirrup work). In her spare time Amber enjoys going to the gym, looking after her horse and baking cakes.
Name:

Courtney Earl
​
Title: Groom
From: Essex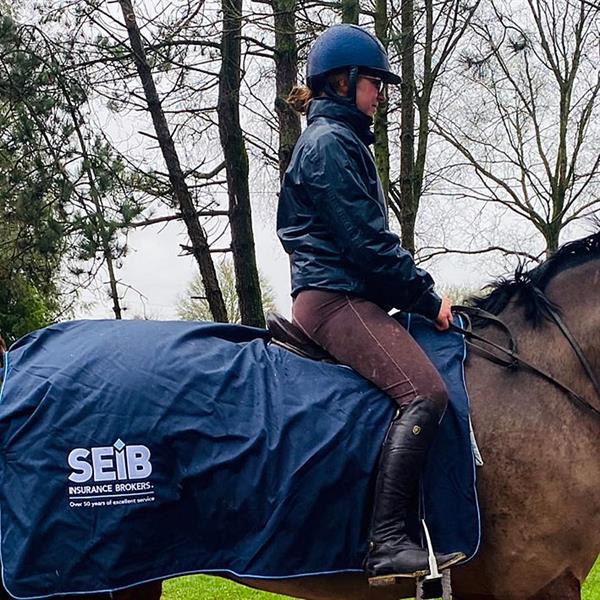 Courtney joined Katie's team in October 2019 and this will be her first full season in the yard. Courtney previously worked with ponies and has now decided to move on to horses and is keen for the season to get started. Courtney says "I have some amazing opportunities and have progressed in many ways". Courtney has always had a strong interest in showing and has competed since the age of ten. In her spare time she likes to keep active by going to the gym, socialising with friends and spending time with her own horse.
Name: Emma Hayward
​
Title: Groom
From: Essex
​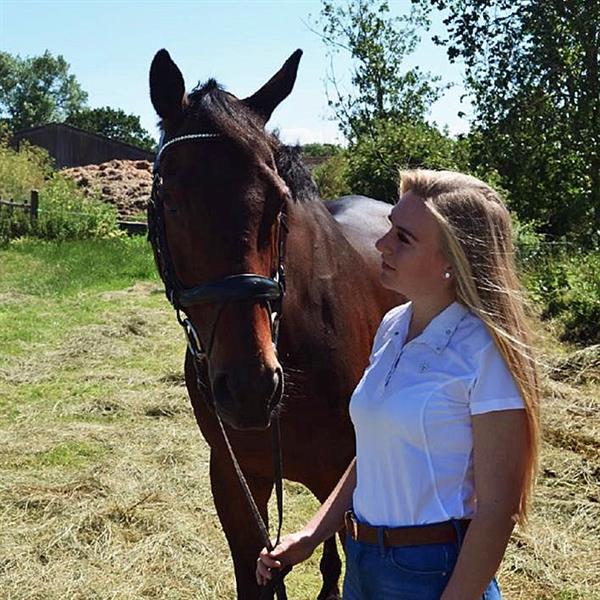 ​Emma is a new member to the Katie Jerram Equestrian team and this is will be her first show season with yard. Emma studied a Level 3 extended diploma in equine management at Writtle University College, she then went on to working on variety of different yards including a showing yard and this sparked her love for showing. She is excited for the opportunity to go to shows and to learn new turnout skills alongside training/breaking in the young horses. Emma also shows her own horse and is hoping to get him out to some local shows this year. In her spare time she likes to spend time with friends and attend the Young Farmers Association.
Name: Hope Gimson
​
Title: Groom
From: Hertfordshire​​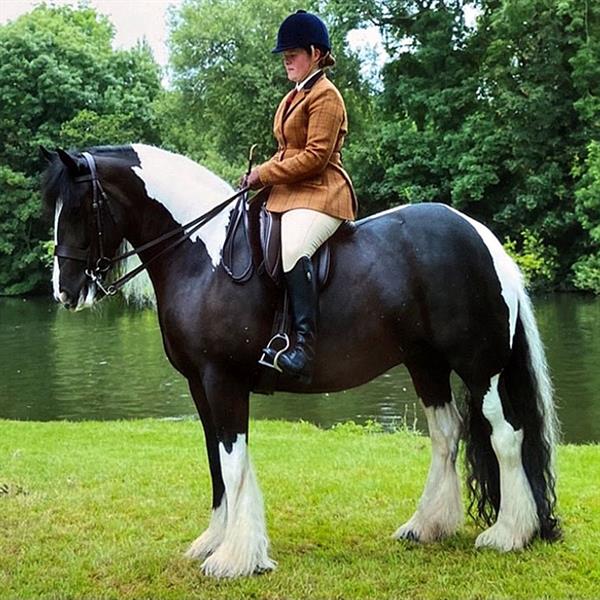 Hope Gimson is from Hertfordshire, and is really looking forward to the forthecoming 2022 season. She cannot wait to develop her riding, plaiting and turnout skills, with help from Katie, and is also so very excited to have my first season with her own traditional cob 'The Boss' Daughter' with the help of Katie, Chris and the rest of the team. Hope has completed a Level 3 Diploma in equine management at college and then went on to work at a dressage yard for three years. In her spare time she likes to visit her retired horse and spend time with friends/family.
Name:

Olivia Mitchell

Title: Groom
From: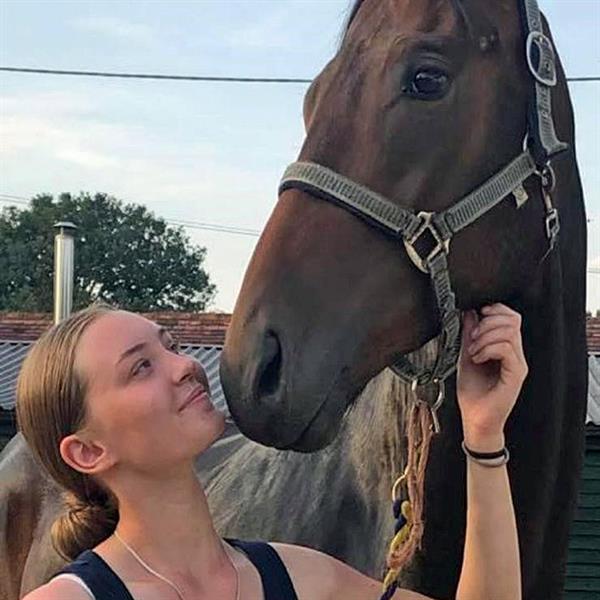 Olivia has just started working at Katie Jerram Equestrian and this will be her first season as part of the team. "I'm really exited to learn, develop and improve my riding, plaiting and turnout skills with the help of Katie and Chris. I will also be completing an apprenticeship along side working with the team which I will end in September". Before working for Katie, Olivia had previously worked for another producer and at a hunting yard. Olivia really enjoyed working with the breakers and young horse, and in her spare time she likes to ride her own horse and see friends and family.
Name:

Will Taylor

Title: The Farrier
From: Essex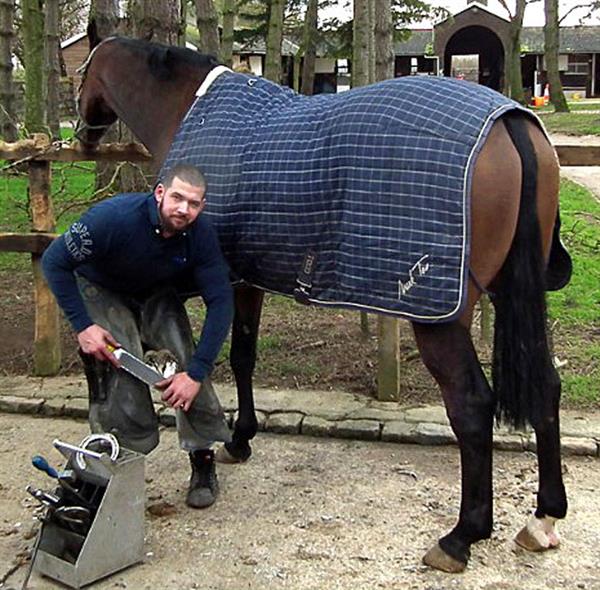 Will Taylor (DipWCF) has been shoeing horses at Collins Farm for over nine years and works in and around Essex and Hertfordshire. Will enjoys taking part in shoeing competitions and CPD farrier events. When he's not shoeing, Will enjoys nothing more than spending time with his wife and two daughters.
Names:

DJ, Pudsey, Nora & Gooner

Title: The Lorry Dogs
From: Essex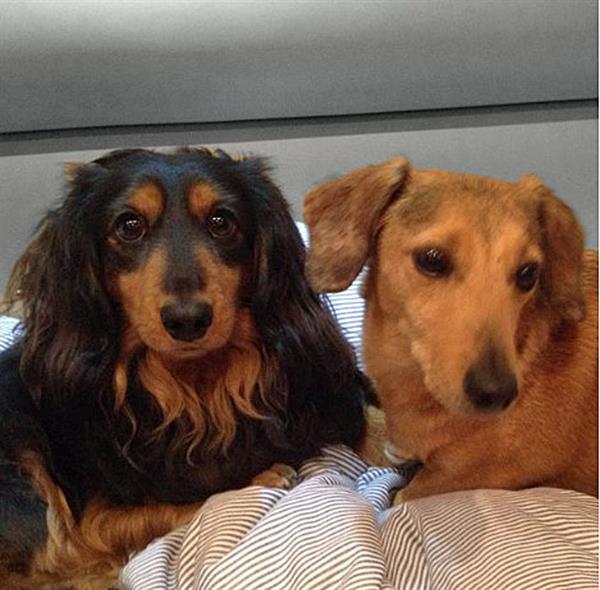 The dogs travel to all the shows and are responsible for guarding the lorry, although they have been known to leave their post, to go and visit their friends in other lorries. When at home, they like nothing better than to help Katie's mother in the kitchen, by picking up any tasty morsals that might fall on the floor.