Names: Mum & Dad

Title: The Boss
From: Essex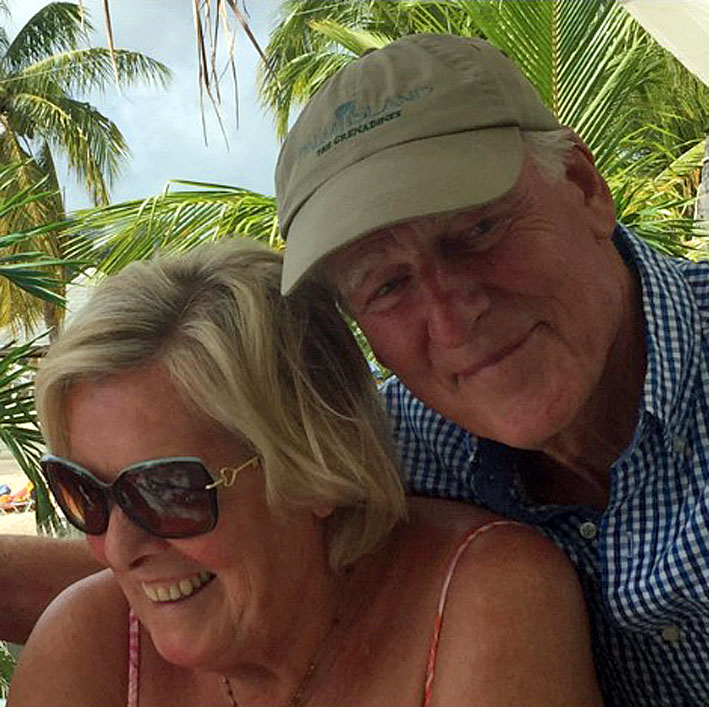 The backbone of the team, they have supported and assisted me since the start of my riding career. Dad with his huge knowledge of horses and skill in spotting a future star, he also carries the grooming bag and has a large female following on show days; and Mum in feeding the team on show days, dressing me, organising all of the show entries, she still finds time to groom the horses on her yard every afternoon and also looks after our dogs when we're away.
Name:

Ellie Greenhalgh
Title:

Co-Head Groom

From:
Lancaster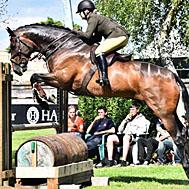 Ellie has worked for Katie for two years and is now starting her third season with the Team. Over the last two years, Ellie has had some amazing opportunities to ride in the ring at shows, including Royal Windsor, Royal Three Counties, The Hickstead Derby Meeting and many more, both flat and jumping. Before working for Katie, Ellie worked as a Freelance Equine Service, where she mainly focused on Dressage yards. In her spare time, Ellie loves to ski.
Name: Hannah Godfrey

Title: Co-Head Groom
From: Essex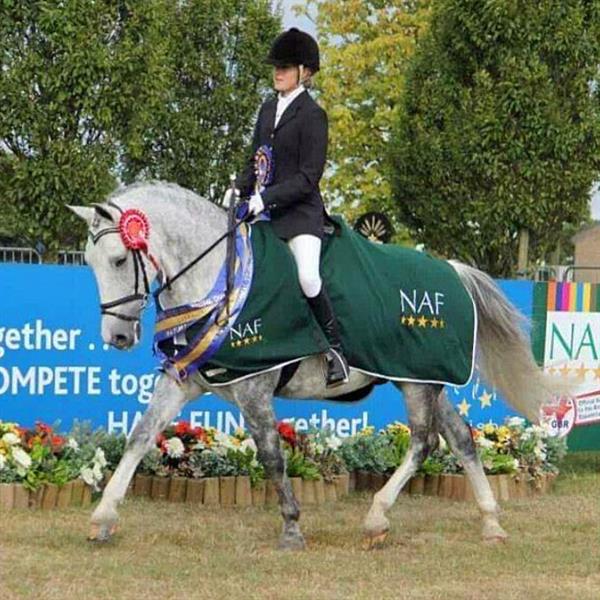 Hannah has been part of the Team for 14 years, having joined in 2006. Hannah was delighted to win the prestigeous Showing Council's "Professional Groom of the Year Award" in 2015. Since then Hannah, has mainly worked behind the scenes, backing and breaking, which she really enjoys and finds very rewarding. Hannah enjoys competing her New Forest pony; her biggest achievment was winning the Overall National Championship at the BRS Dressage Championships in 2013. Hannah also has a five year old Warmblood, which she hopes to compete this year.
Name:

Courtney Earl


Title: Groom
From: Essex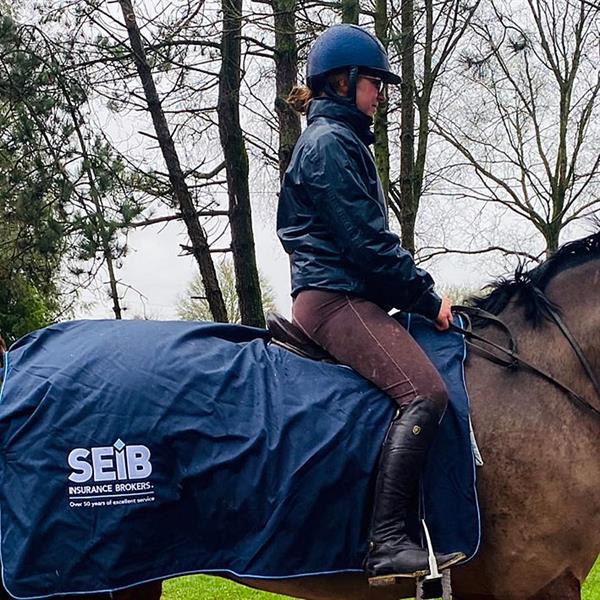 Courtney joined Katie's team in October 2019 and this will be her first full season in the yard. Courtney previously worked with ponies and has now decided to move on to horses and is keen for the season to get started. Courtney says "I have some amazing opportunities and have progressed in many ways". Courtney has always had a strong interest in showing and has competed since the age of ten. In her spare time she likes to keep active by going to the gym, socialising with friends and spending time with her own horse.

Name:

Will Taylor


Title: The Farrier
From: Essex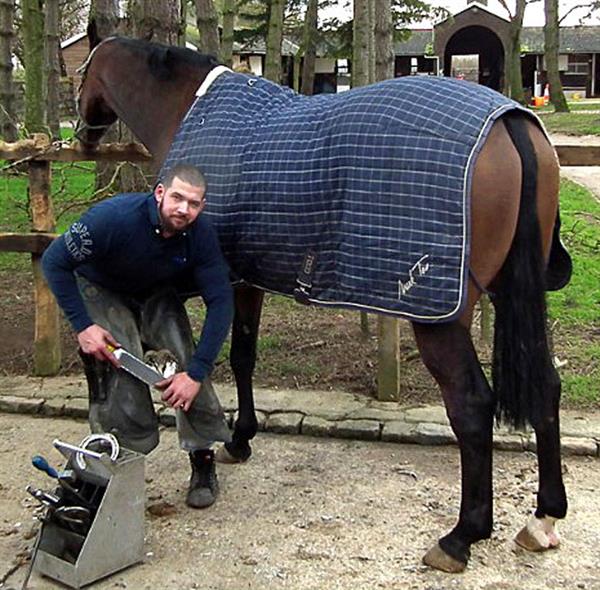 Will Taylor (DipWCF) has been shoeing horses at Collins Farm for over nine years and works in and around Essex and Hertfordshire. Will enjoys taking part in shoeing competitions and CPD farrier events. When he's not shoeing, Will enjoys nothing more than spending time with his wife and two daughters.

Names:

BT and DJ

Title: The Lorry Dogs
From: Essex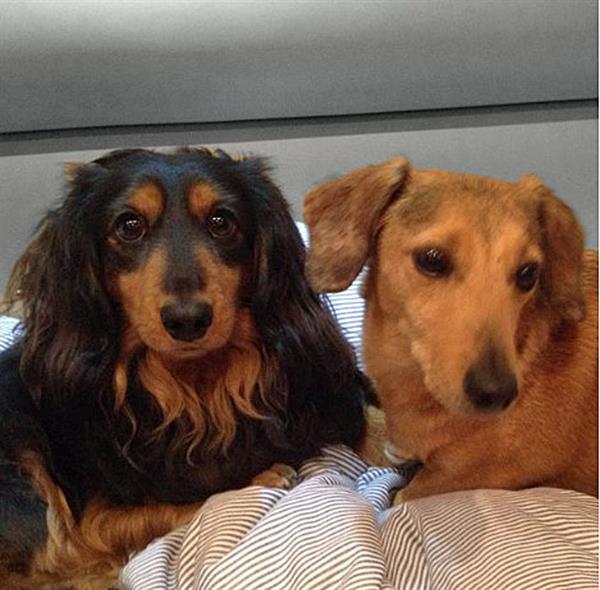 Black & Tan (known as (BT) and Dachshund x Jack Russell (known as DJ) travel to all the shows and are responsible for guarding the lorry, although they have been known to leave their post, to go and visit their friends in other lorries. When at home, they like nothing better than to help Katie's mother in the kitchen, by picking up any tasty morsals that might fall on the floor.